Hello friends!
I received good feedback on the last article, I realized that the topic of making money on a hobby is of interest to many, and decided to continue.
Today we will talk about the popular fitness blogger Igor Voitenko. Igor is one of the richest among Russian-speaking fitness bloggers. Currently, Igor has several YouTube channels, each with an audience of 1 to 3 million people. How did it happen? Now we will understand.
How did it all start?
An ordinary guy from the Donetsk region, having studied as an electric welder, moved to Kiev and started working as a copywriter. Then Igor decided to go for permanent residence in Poland with his girlfriend. There, Voitenko got a job at MacDonald's, while playing sports at the same time. It was at that moment that he came up with the idea of ​​​​creating a blog about sports, proving that it is possible to train in any conditions and with any equipment. In May 2015, Voitenko created his first YouTube channel.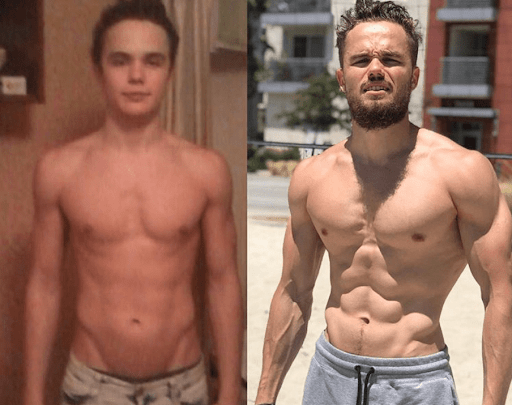 On his YouTube channel, Igor said that the monetization of the channel began with 60 thousand subscribers, and the monthly income from the channel was 7,000 rubles. The blogger regularly released videos, and by 2018 his monthly income was 2-3 thousand dollars. That allowed the guy to leave work and fully concentrate on creativity. 
In 2018, the blogger created the second YouTube channel "Igor Voitenko 1 on 1". On it, Igor mainly talks with subscribers and answers the most interesting questions. Igor also has a channel "Igor Voitenko: questions and answers".
In January 2020, the blogger launched the third channel – Igor Voitenko Training. More than a million people subscribed to the channel in a year. 
In 2020, the English-language channel NEXT Workout was created, which has become so popular that it has more than 111 million views.
What's the statistic?
According to the statistics service https://whatstat.ru, the estimated income from Igor's main channel reaches $ 134.6 thousand. with over 327 million views.