The best miniseries according to the prestigious film portal Rotten Tomatoes 💥
In 2020, TV shows have become our best friends: there isn't much more to do in quarantine than watching episode after episode. We've put together the best Netflix miniseries this year for you to watch in one night ✨
Grand army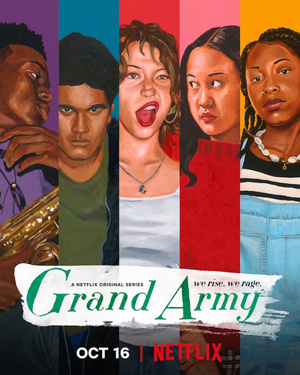 Country: USA
Series: 9
Genre: Drama
Rotten Tomatoes score: 71%
KinoPoisk rating: –
A teenage drama based on a story by Katie Cappiello follows five high school students from Brooklyn. They live typical teenage lives that include all traditional and modern issues: love, rivalry, drugs, racism, and discrimination. Each student is looking for his own path in life, and each is forced to fight with his demons. For example, there is a Chinese American among heroes. adopted as a child, and an Indian who is forced to remain silent about sexual orientation.
Outer Banks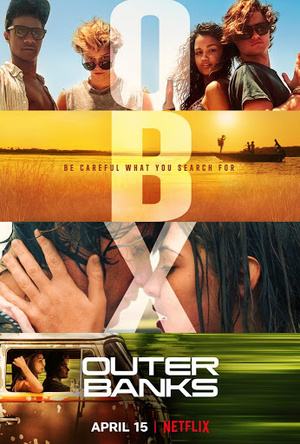 Country: USA
Series: 11
Genre: Drama, Detective, Adventure
Rotten Tomatoes score: 71%
KinoPoisk rating: 7.3
Another teenage drama, now about teenagers from the provinces. The adventure detective follows teenagers living in the Outer Banks area of ​​North Carolina. The father of one of the guys disappears, and the company unites to find a man. In the process, teenagers find real treasures worth four hundred million dollars.
Sweet magnolias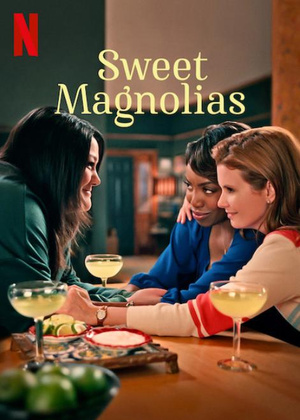 Country: USA
Series: 11
Genre: Drama, Romance
Rotten Tomatoes score: 78%
KinoPoisk rating: –
A romantic drama based on the novel of the same name by Cheryl Woods. Three childhood friends from South Carolina go through everything together, share successes and failures, and are always ready to support each other. 10 episodes tell real adult stories in which the character of each of the heroines is manifested.
Blood and water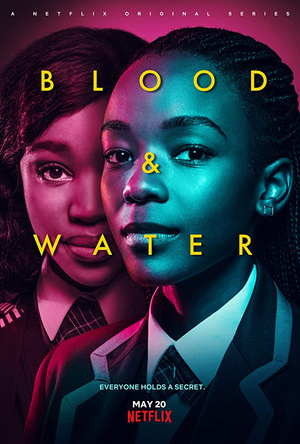 Country: South Africa
Series: 7
Genre: Drama, Detective
Rotten Tomatoes score: 80%
KinoPoisk rating: –
A South African drama about skeletons in the closets of the same family. The main character named Puleng encounters a girl at a party who reminds her of her sister kidnapped in childhood. The heroine does not find support and tries to reveal the identity of the stranger on her own. The deeper she digs, the more she reveals dark secrets about her family's past.
The Stranger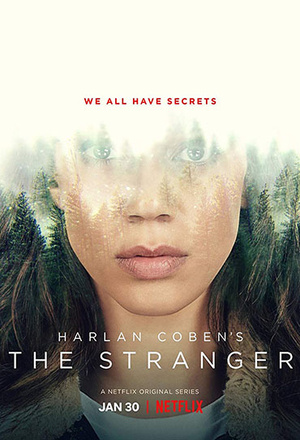 Country: UK
Series: 8
Genre: Thriller, Drama, Crime
Rotten Tomatoes score: 83%
KinoPoisk rating: 7.2
Miniseries based on the novel by Harlan Coben. The main character, Adam, receives a message from a strange stranger: the girl has dirt on Adam's wife. Soon she disappears, and the stranger continues to supply the hero with information that gradually destroys his life.
The Haunting of Bly Manor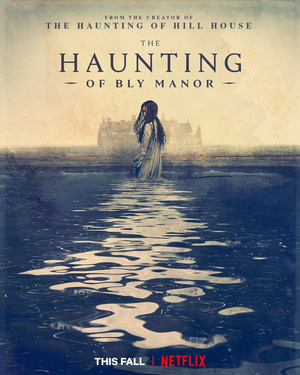 Country: USA
Series: 9
Genre: Drama, Romance, Horror
Rotten Tomatoes score: 87%
KinoPoisk rating: 7.3
The sequel to the 2018 Netflix series Haunting of the Hill House. The original was a huge hit with horror fans, and the sequel received equally high marks. The series is based on the stories of Henry James: a woman gets a job as a nurse for a rich man's niece and moves to a luxurious estate. After a while, the heroine learns that there is not only gold and paintings in the house, but also ghosts, creepy dolls, and ghosts.
Queen Sono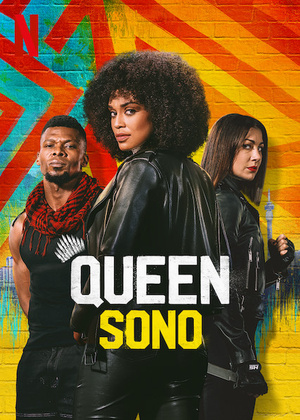 Country: South Africa
Series: 7
Genre: Action, Thriller , Drama
Rotten Tomatoes score: 91%
KinoPoisk rating: –
Another successful South African production series. The main character is a secret agent who is trying to combine the capture of criminals with the elimination of problems in her personal life. Unfortunately, Netflix canceled the production of the second season due to the pandemic, although it originally planned to release 6 more episodes.
Homemade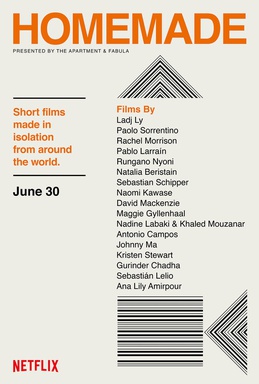 Country: Chile, Italy
Series: 17
Genre: Drama
Rotten Tomatoes score: 94%
KinoPoisk rating: –
An Italian-Chilean film almanac filmed in English. The episodes consist of different stories from around the world, united by one theme – quarantine and the consequences of the coronavirus pandemic. For example, a short film from France contains footage of how the streets changed before and after the lockdown. Another episode tells of a man from a nursing home who calls all his exes before he dies to confess his love.
Unorthodox
Country: Germany
Series: 4
Genre: Drama
Rotten Tomatoes score: 95%
KinoPisk rating: 7.8
Mini-series in German, Hebrew, and English, film based on real events. Esti is a 19-year-old Jewish woman who lives in a strict religious gated community. The girl dreams of learning more about the world around her outside her area. She secretly learns to play the piano and flees to another country in search of a better life. Her husband, along with a friend, goes after him in an attempt to bring Esti home.
Queen's Gambit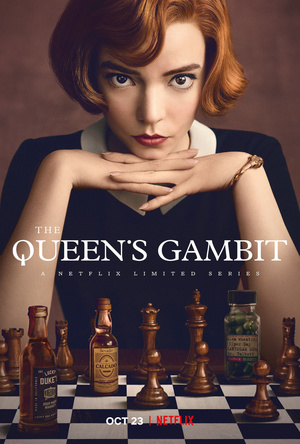 Country: USA
Series: 7
Genre: Drama, Sports
Rotten Tomatoes score: 100%
KinoPoisk rating: 8.5
The newest yet most successful release on Netflix. Anya Taylor-Joy plays Beth Harmon, an orphan girl who discovers an extraordinary talent for playing chess. As she grows up, she reaches her potential but also becomes overgrown with addictions and ill-wishers.